My product aims to be a comfortable solution to snoring without the need for intrusive aids or other invasive surgeries. Although there are no medical guarantees; I am confident that my product's superiority to other brands will be evident from the patient's first use. Please take the time to review my design and methodology. If you are interested in my amazing innovation; please call to request an informational CD manual regarding the Snore Stopper. You will be excited about the possibilities and I hope you will refer your patients to a dental professional so that they may be fitted with the device as soon as possible. It seems to be toy, cheaper rather than others but I am positive 97% to stop snoring no matter what kinds of treatment have been treated for you I do not care "for example many kinds appliances or surgical operation.
I HAVE PRODUCED LEARNING TEXTBOOK FOR DENTISTS ON CD AS A RESULT OF MY MANY YEARS STUDYING AND RESEARCHING AMONGST MY PATIENT BASE;
AS WELL AS DRAWING UPON MY CLINICAL EXPERIENCE.

Believe it or not.
Surgical operations, Herbal remedies, various medications and many Anti-snoring devices and/or treatments
have been tried without completely success UNTIL now!
Just now exposed to the public. Guaranteed Results.
IT IS POSSIBLE NOW! Never say never!
Care-free Snore Stopper is guarantee :
Never use CPAP anymore
Free from suffefing from surgery(UPPP.LAUP)
Stop snoring
Stop bxusism
Free from sleep apnea
Relief for T.M.JOINT problem

IF IT DOESN'T WORK , I WILL GIVE YOUR MONEY BACK THE NEXT DAY.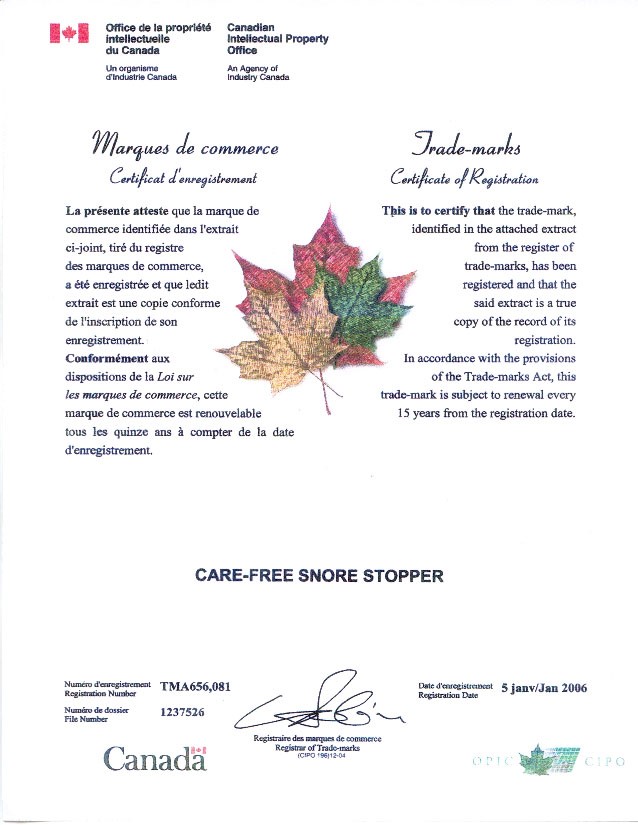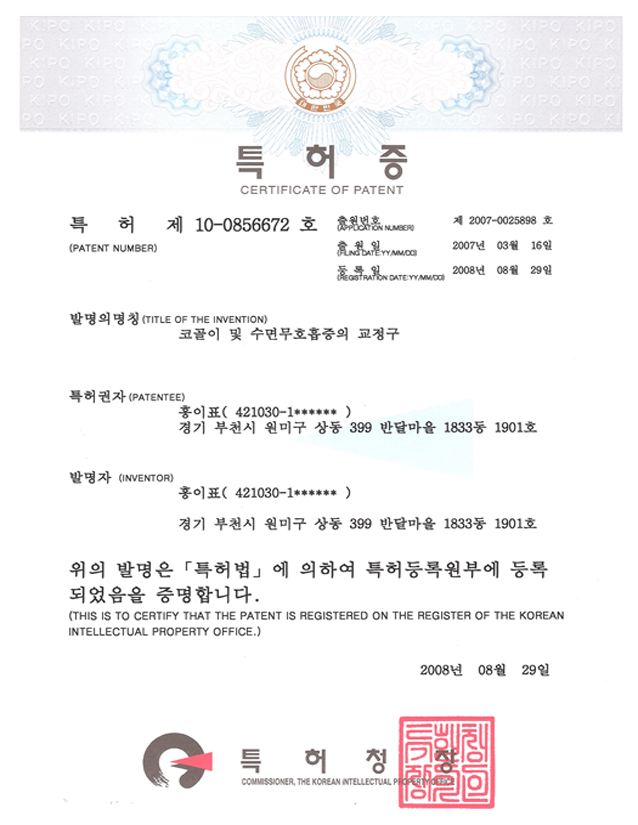 (Patent and trade mark registered by Korea government)